Really, FIFA? Qatar? Given a choice between South Korea, Australia, the United States, and Qatar, you chose the nation with the fewest people, the worst weather, and a history of cheating at international soccer competitions?
Awesome.
You'd think that FIFA would want to cover its tracks after a bribe scandal in which two FIFA officials were caught accepting money from Qatari officials. Maybe the bribery was a little more widespread than previously thought.
But lets look at a few reasons why Qatar shouldn't be hosting an international athletic competition:


1) Security. For those of you don't know where Qatar is --->
There's Qatar, the host of the 2022 World Cup, nestled neatly between Saudi Arabia (#1 National Financier of Terror) and Iran (P.M. Mahmoud Ahmadinejad, Nuclear Weapons Program, any of this ring a bell?). Its other neighbors include Iraq (which will probably be in the midst of a decade-long Civil War by 2022), and Yemen (where Al Qaeda operatives bombed the U.S.S. Cole in 1998.) I don't know if FIFA was aware, but the region has a history of instability issues that make it seem somewhat unwelcoming.
The voters must not be Newsweek subscribers.



2) Qatar has a well-documented history of cheating to win international soccer games, including an incident in 1998 when some people affiliated with the Qatarian national team poisoned some members of the Iranian team before a qualifying match. Considering that the Qatar 2022 contingent was caught bribing FIFA officials, you'd think that their history of cheating would have dq'ed them automatically.

3) The weather in Qatar is unbearable during the summer. Between May and November, the temperature is usually over 100 degrees and extremely humid. Not a great setting to watch or play a 90 minute soccer match in. Especially if there is ...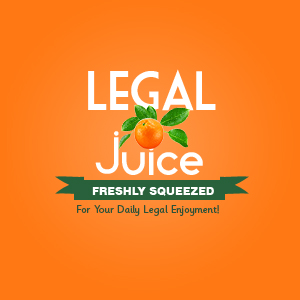 4) NO BEER! Qatar is a Muslim country, so there will most likely not be any alcohol allowed at the games. That should be a lot of fun for the Westerners travelling there.
"Hrmm, no booze and an opportunity to either die of heat stroke, poison at the hands of the hosts, or from a terrorist attack? Where do I sign up?"
A lack of alcohol is just a small part of a larger problem, a lack of entertainment in general. Qatar only has 1.5 million people, so they certainly don't have the infrastructure to support the influx of travellers who will be coming in for the games - not enough restaurants, public restrooms, or shopping malls. Not enough public beaches, or cinemas, or even stadiums. And where are the travellers going to stay? Are there even enough hotels? I know Qatar is a small country and you can drive across it in less than an hour, but its not like travellers are just going to be willing to cross the border into Saudi Arabia and stay at a hotel in Ar Riyad.

You can consider all of those issues to be small inconveniences compared to the fact that there aren't going to be any bars. Western sports fans are willing to tolerate almost any inconvenience as long as they are either: a) drunk, or b)on their way to get drunk.

I predict the lowest World Cup attendance in modern history.